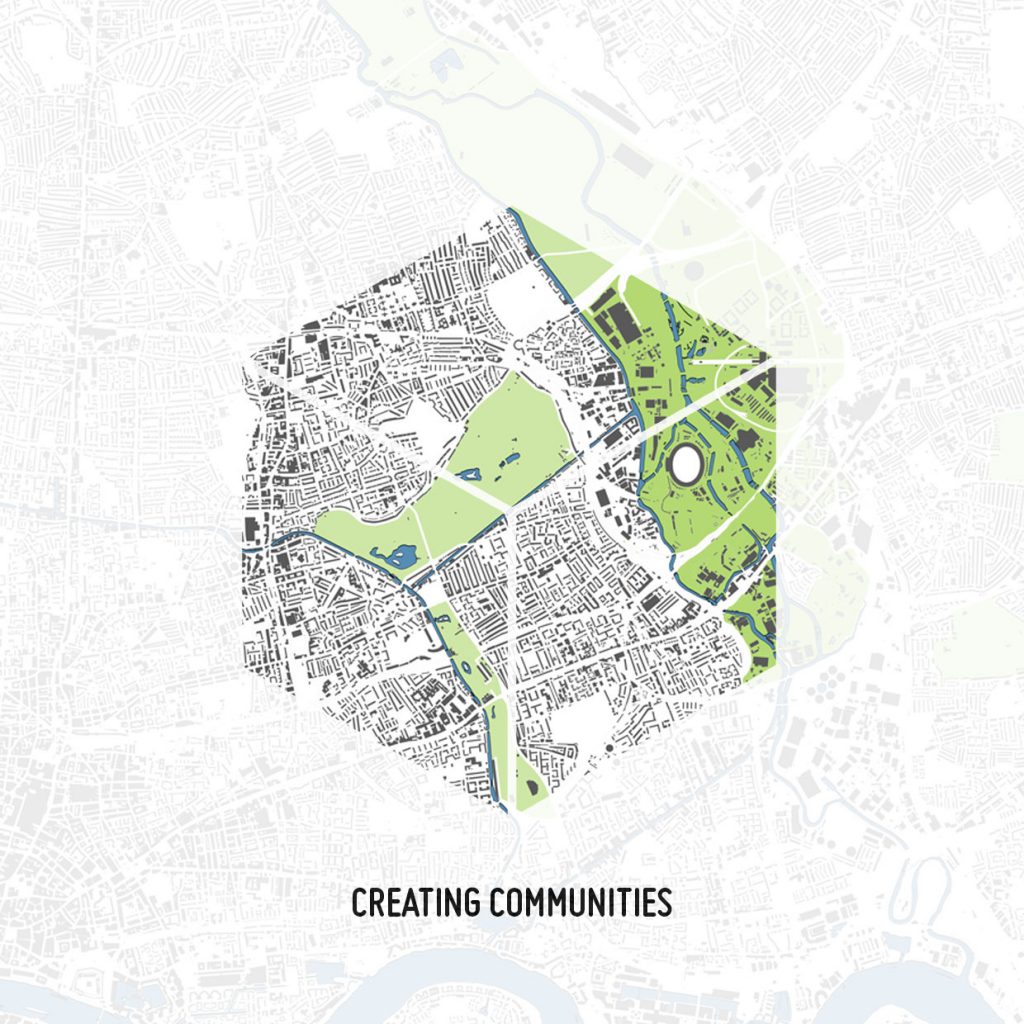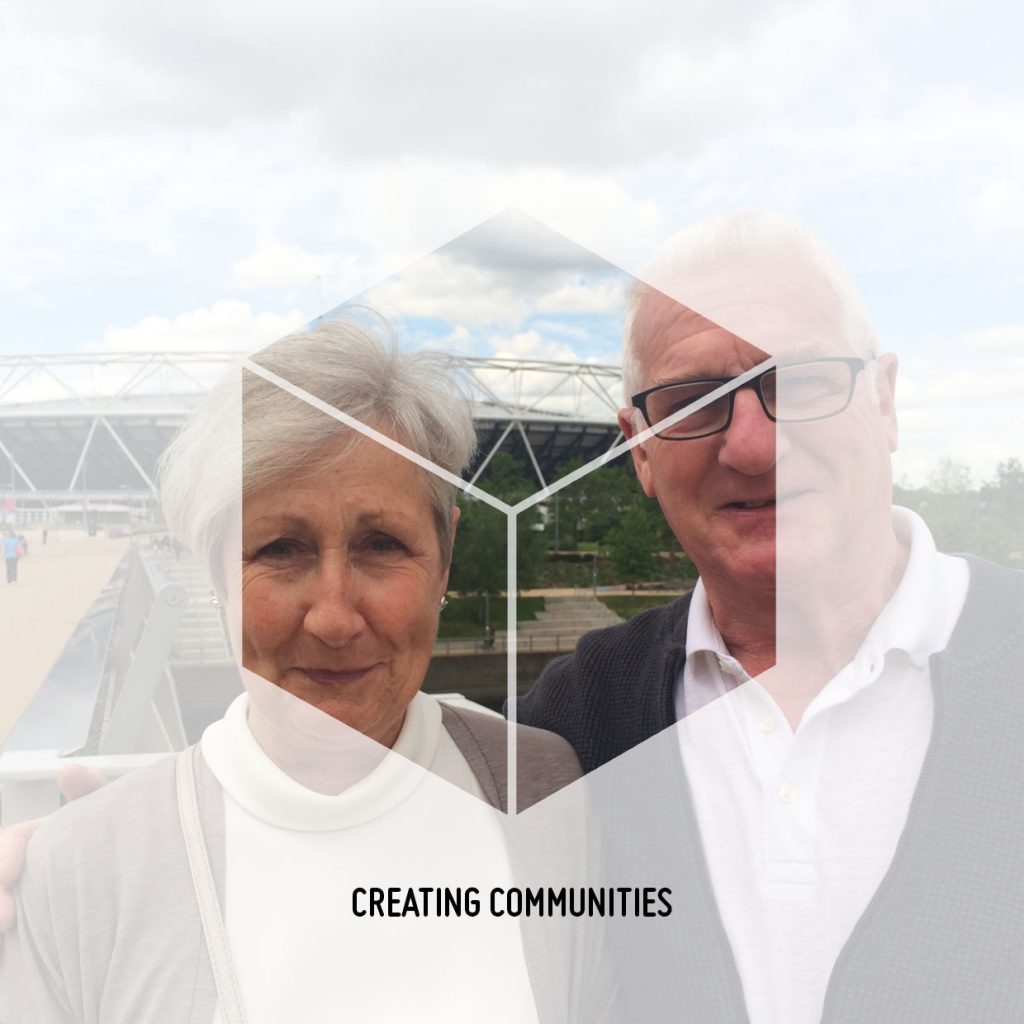 How a temporary Event can create a permanent Community, this was the main k topic of our contribution to the London Festival of Architecture 2016.
The installation is made to bring the visitors trough a journey made by three big chapter :
DATA
Work, transports, green, housing, recycle, buildings…all the data coming from the legacy that an event itself is giving to the host city : London with the Olympic Games of 2012 is taken as example. A wall installation of a collection of different data that are giving an idea of  the amount of reclaiming areas that has been made, the growth, the legacy in general left by the event. All of these data are visually, and physically, linked with a big map on the floor, the City.
CITY
The map is showing the city of London with a focus on the Stratford area, where the Olympic Park was located and all the surrounding areas under the influence of the regeneration masterplan. All the hot spots are highlighted : the connections with the city center that have been made stronger, the new station and direct link with Stansted Airport, all the new urban areas given to this part of the city that was an underestimated suburb.
FACES
The community that we have interviewed is visually "floating" in the exhibition space; are faces of the people that live, work, pass by and use the areas of the now called Queen Elisabeth Olympic Park and the adjacent areas of Stratford, Hackney and surroundings. We talked to them to understand how space has changed to their eyes and how the use of spaces was perceived before, during and after the Olympics.
A great experiment that show us once again HOW a World Event could contribute to the development and to the regeneration of portions of a city.