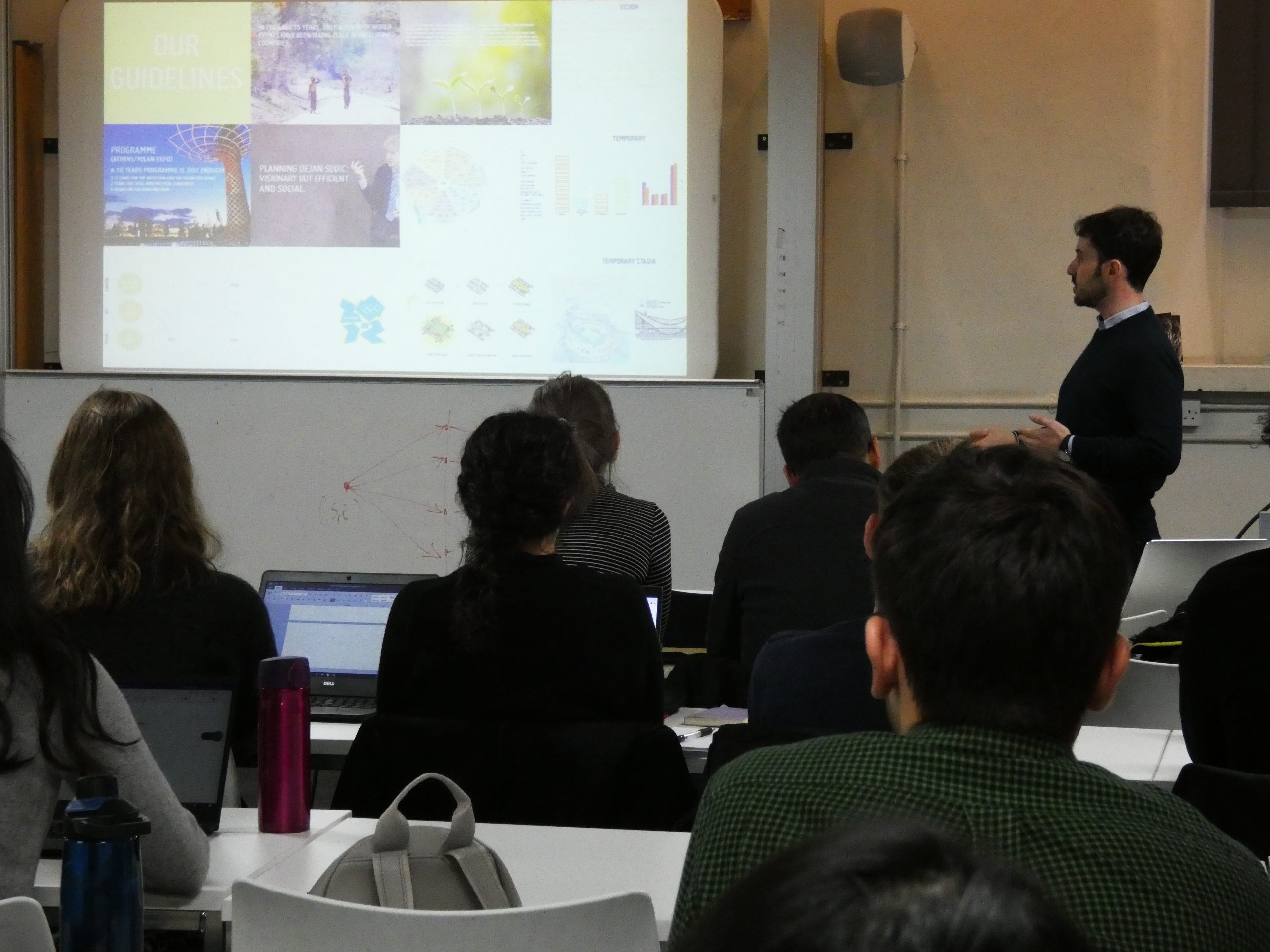 For this occasion, Professor Dr. Stefania Fiorentino invited Event-able for a lecture within the Urban Regeneration master class at the UCL University in London.
It was a pleasure to be there to discuss one of the k-topic of our work: urban regeneration. The focus of our presentation was the land regeneration around Stratford, in London, where the 2012 Olympic Games took part and where the event itself was the k driver for the transformation of this city suburb.
The process of the Stratford regeneration was accelerated by 25 years due to the 2012 Olympic Games. Thanks to this event East London saw a transformation that included, just to mention some examples: the clean-up of 2.5km² of brownfield land, the demolition of 200 buildings, the development of 6 permanent sporting venues (along with several temporary venues), the creation of 80.000m² of business space through the International Broadcast Centre and Main Press Centre, the construction of more than 30 bridges and connections across the Olympic Park, as well as the creation of 100 hectares of green space.
300 MLN were spent to transform the Olympic site into the Queen Elisabeth Olympic Park. After the event, there were an additional two years of the transition period to convert the open spaces and the venues, with everything planned to provide a long-lasting legacy for the city.